ONLINE TRAINING COURSE & PROCTORED EXAM

Purchase your course + exam below and get started today!

Click here to see our team and group training options
Curious how we compare in pricing to other instructors? Click here to see our pricing comparison!

Introducing our convenient and efficient online training option designed to meet your Certified Food Protection Manager and continuing education needs. We understand the importance of flexibility and accessibility, which is why we've made it incredibly easy to embark on your learning journey through our virtual classroom.
Upon purchase, you gain instant access to our comprehensive training course, allowing you to dive into the material right away. With a generous 90-day timeframe, you can learn at your own pace, ensuring that you grasp the content thoroughly. Our online training package includes an online exam with proctoring services to ensure a secure and reliable assessment process.
To enhance your understanding and build confidence, our platform offers knowledge checks and practice tests, allowing you to reinforce your learning before taking the final exam. Once you successfully complete the course, you'll receive a certificate of completion, recognizing your achievement and validating your expertise in the field.
Take advantage of our user-friendly online training & proctored exam option by scrolling down to explore the wide range of courses we offer. Start your learning journey today and unlock a world of professional opportunities.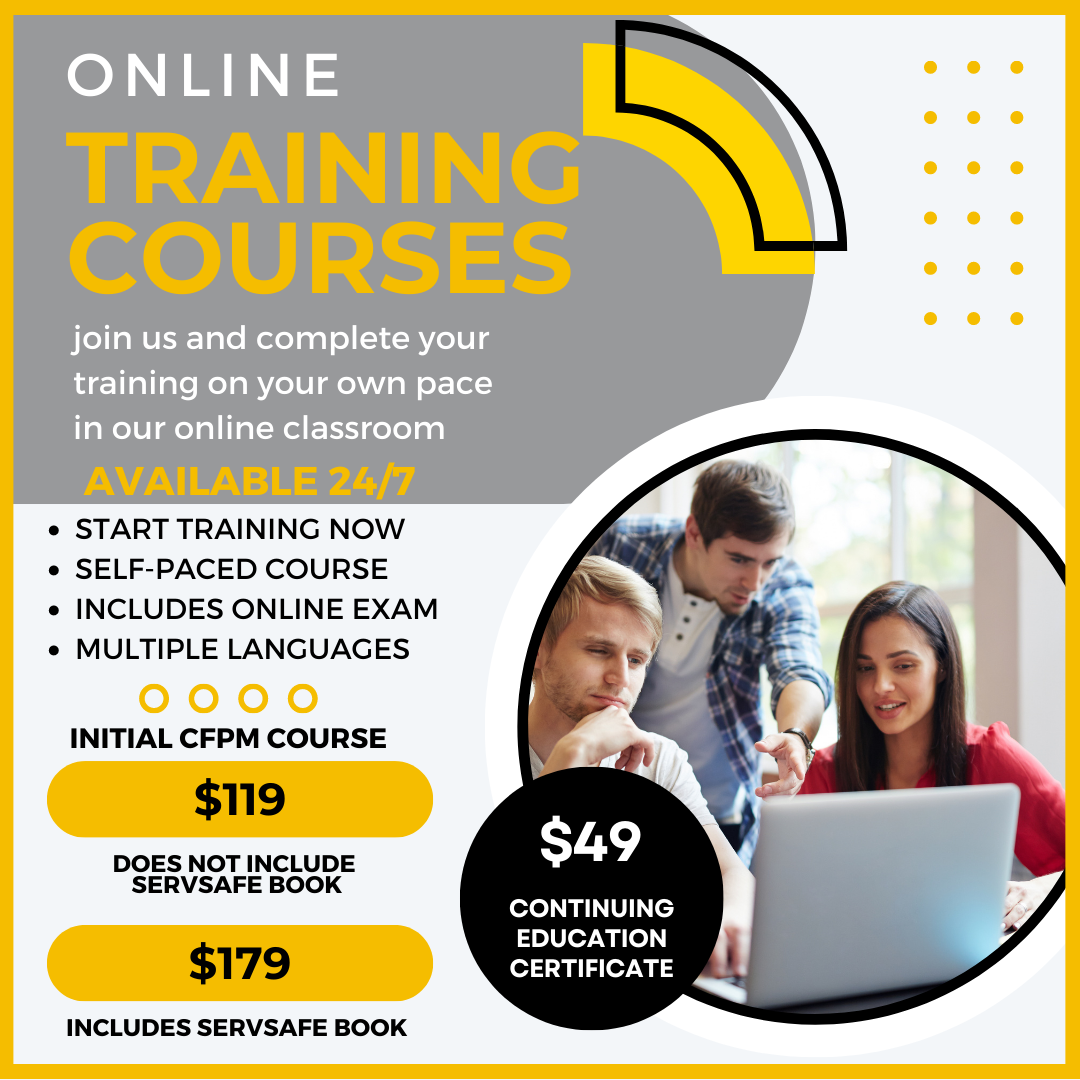 OUR MOST POPULAR COURSES

Select a course to complete your initial CFPM certification or approved continuing education course.