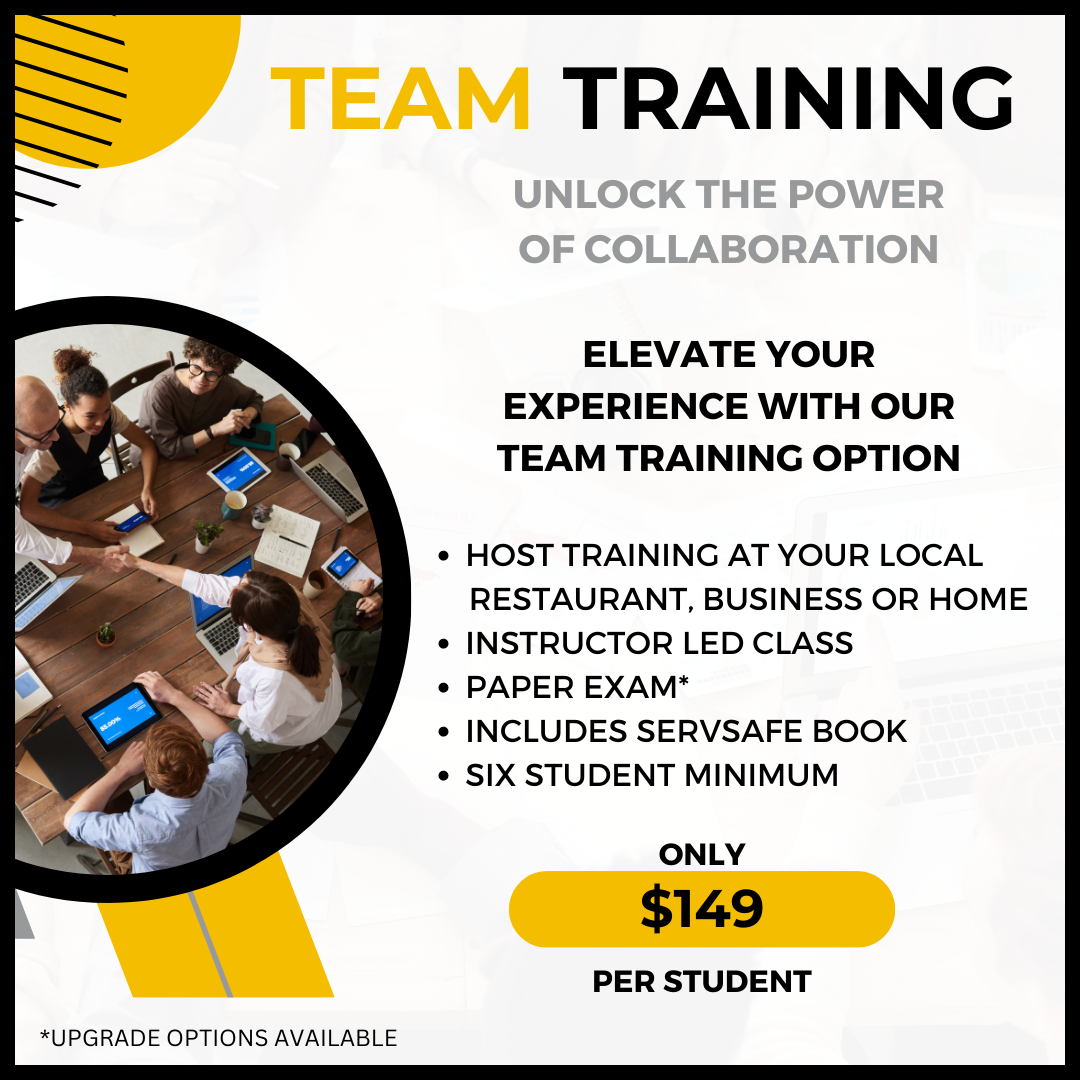 Team Training

Elevate your business team's creativity, and morale with our immersive training class. Book now to cultivate a stronger, more inspired team that will take your restaurant or to new heights of success.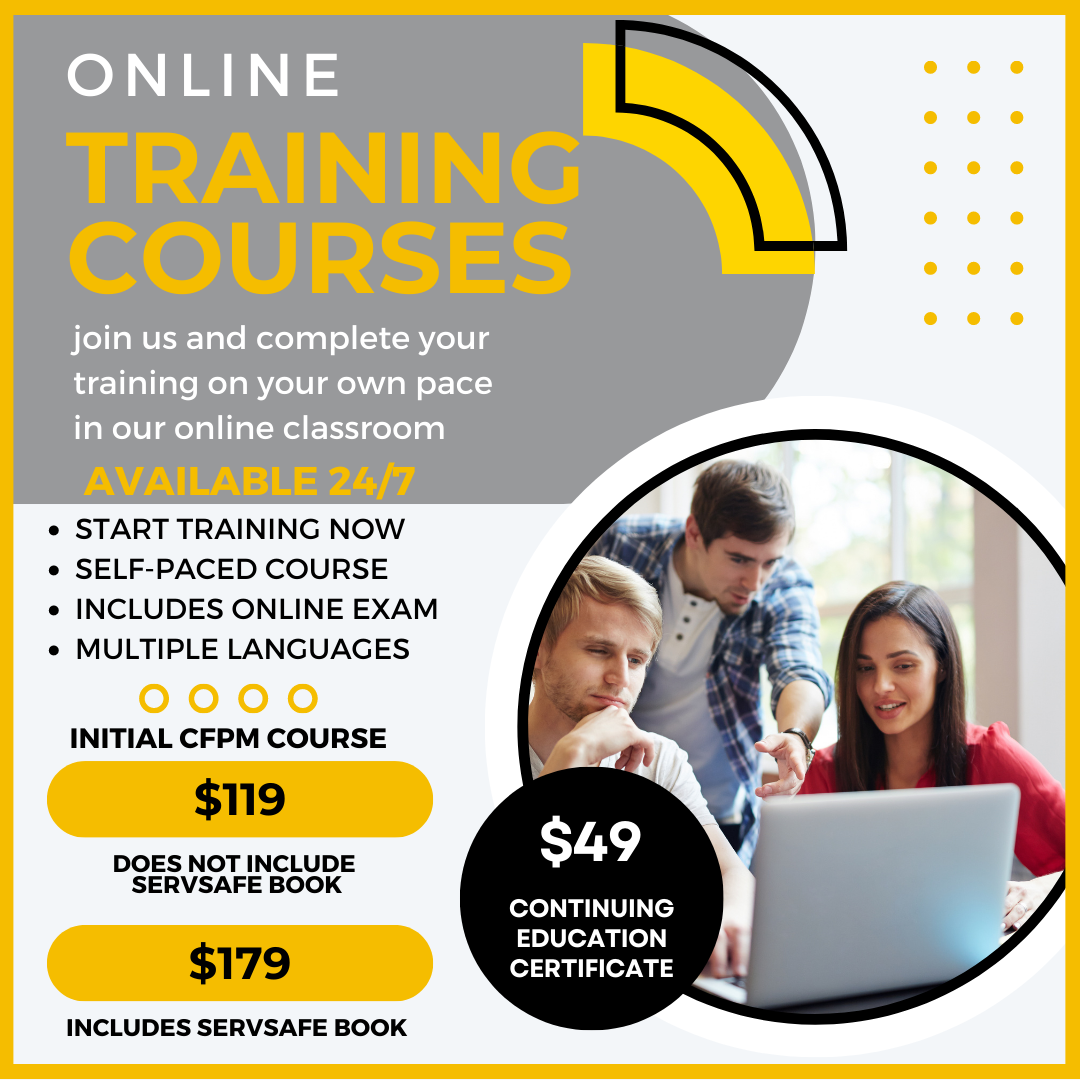 Online Training
Get certified in food safety from the comfort of your home with the convenient and comprehensive online ServSafe training class and exam. Our onlines classes ensure you have all the knowledge and skills needed for a successful career in the food industry.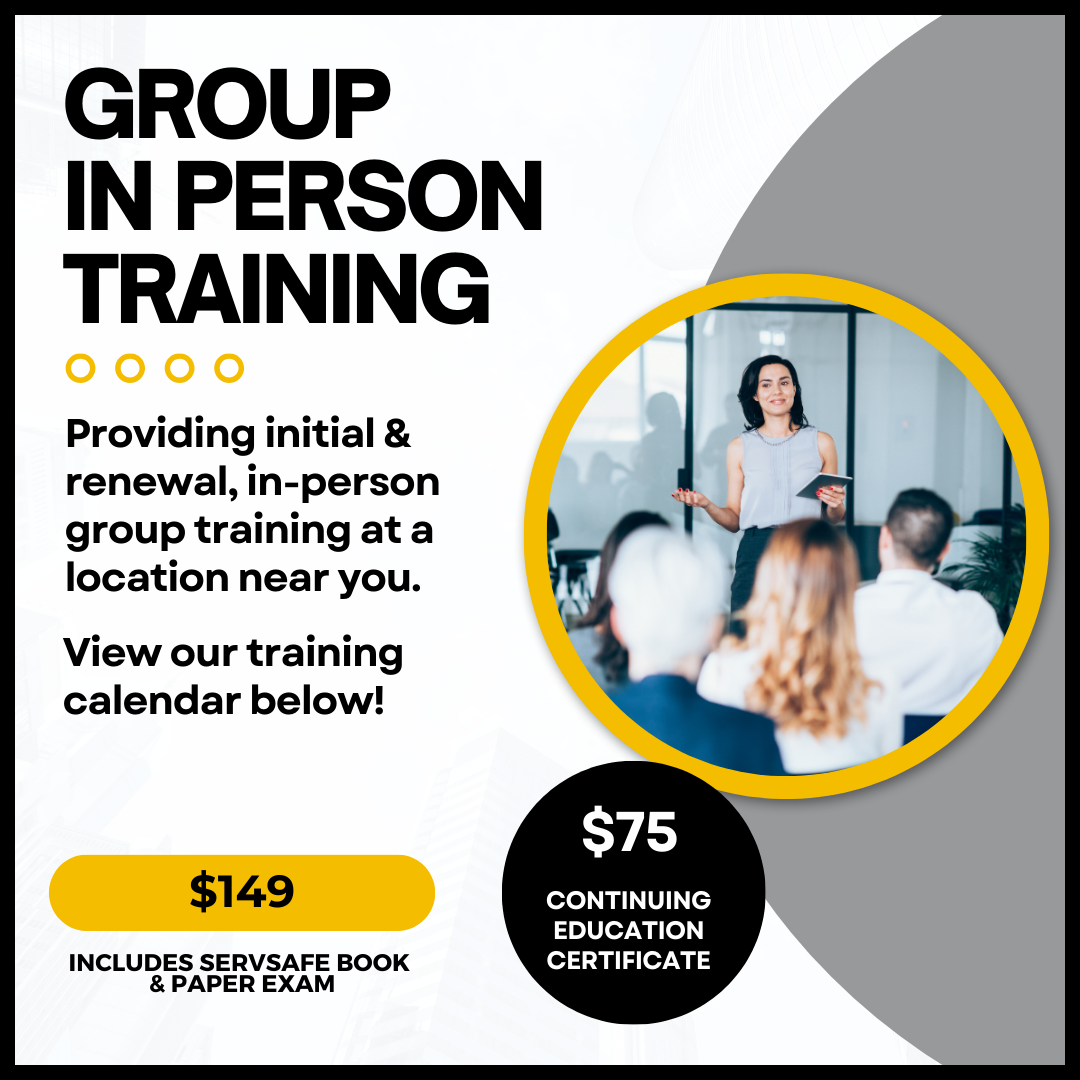 Group Training
Ensure food safety compliance for your team with our in-person group ServSafe training class and exam. Gain the necessary knowledge and certification to protect your customers and business.